"IF WE CAN INSPIRE ONE CHILD TO BECOME A GREAT SCIENTIST, THEN IT'S ALL WORTH IT"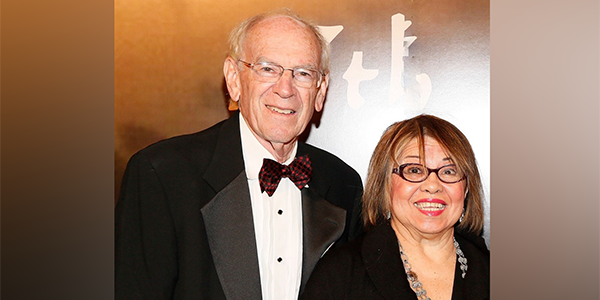 Marv and Simona Elkin have been donors to the California Science Center for more than twenty-five years. As a past Chair of the Board of Trustees of the California Science Center Foundation, Marv spent years speaking to institutions and fundraising on behalf of the organization. He says he has been proud to be part of the coming of age of the California Science Center. "It has really grown over the years, the Science Center leadership has worked hard to make the place bigger and better. It is now a premier place to see in Los Angeles, the U.S. and even the world–we have so many international visitors."
Still a member of the Board of Trustees, Marv decided that in addition to their annual gifts he and Simona would include the Science Center Foundation in their family trust to continue their giving well into the future. The Elkins are a great example of how to make an impact on an organization they love.
The annual California Science and Engineering Fair is one of Marv's favorite educational events at the Science Center. "It's fantastic to walk around and see all the children with all their great ideas." Marv and Simona believe that children who visit the Science Center become aware and interested in science and the visit may spark a desire in them to dream. "They may become an astronaut or a scientist." Marv continues to encourage others to help us build on a great thing for the world of science and the community. He says, "Get involved and contribute!"