"IT FEELS GOOD TO KNOW I MAY BE HELPING FUTURE SCIENTISTS HAVE THEIR AHA! MOMENT."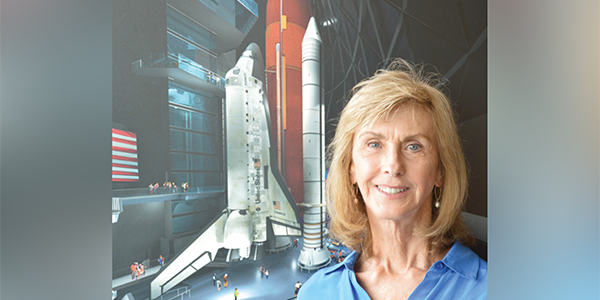 When Pat was introduced to the California Science Center in 2005, what impressed her the most was the organization's master plan to build the Science Center into a world-class science learning destination at the heart of a revitalized Exposition Park. "I'm really inspired by the Science Center's vision of their future and feel privileged to be able to support the institution's long-term goals."
As Pat neared retirement she wanted to set up her assets in a way that would let her manage them on her own. She was introduced to a charitable remainder trust as a strategy for giving and the tax benefits of developing an estate plan. Pat decided a planned gift was the best way she could give to the Science Center. "A lot of people don't think about planned giving as a way to manage your assets, or as a way to contribute to charity. I manage my own trust and I like that this is a simple way to give a substantial charitable gift to the Science Center even though I'm not a millionaire."
After almost fifteen years of supporting the Science Center, Pat is now a regular at the annual statewide California Science and Engineering Fair, she is just finishing a term as president of THE MUSES a support organization of the Science Center Foundation, and she enjoys many benefits as a member of the Legacy for Science Learning Society.
After 32 years of public service, retiring as a lieutenant of the Los Angeles County Sheriff's Department, Pat is still giving back by being actively involved in supporting the California Science Center. "You never know when you are going to touch someone's life."