"THERE IS VALUE IN LOOKING OUT FOR OTHER PEOPLE"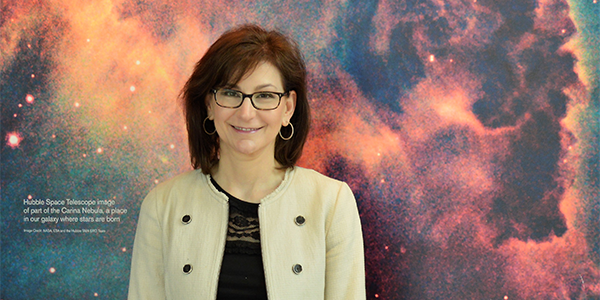 Wendy Weissman has always loved science, especially space exploration. Growing up during Southern California's aerospace boom with a parent working in the aerospace industry, she knew that obtaining her college degree was a must in her family.
But Wendy knows that not every child has strong role models and encouragement to achieve like she did. She decided that she wants to inspire less fortunate students to strive and make life better for humankind. Creating her estate plan gave Wendy the opportunity to consider her contribution to the world. In her words, "I want to help future generations make the world a better place – why else give money?"
A native Angeleno who grew up visiting the museum, Wendy's interest in the California Science Center was reignited by space shuttle Endeavour's arrival in 2012. She watched the shuttle land at LAX and participated in the 12-mile, 68-hour trip Endeavour made through the streets of Los Angeles to its final home at the California Science Center. "After that, I was hooked."
The Science Center's mission to stimulate curiosity and inspire science learning in everyone resonated with Wendy. While anticipating an extended overseas trip, she created her trust and included the California Science Center Foundation as beneficiary.