"WE LOVE TO LEARN – INSTILL THAT ATTITUDE IN ANY CHILD AND THEY WILL BE SUCCESSFUL"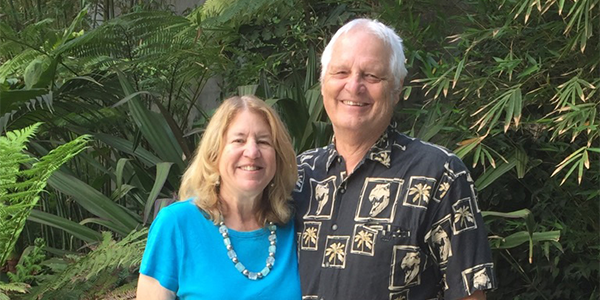 Mary and Bruce Stambaugh are engineers, scientists and lifelong learners, "Engineers use science to solve problems– we still have problems to solve in the world!" they say. Their love of science and of instilling science learning in others motivates them to bring young friends, neighbors and relatives to visit the California Science Center regularly. The Stambaughs believe in leading by example. And as scientists, they feel compelled to support the Science Center as a way to give back and to create an education trust for future generations.
Mary and Bruce support several organizations through their trust, and they hadn't thought about informing the California Science Center of their plans. "You asked us, so we shared the information," they said. They are now enjoying a special relationship with the Science Center as members of the Legacy for Science Learning Society.
The Stambaughs believe education is the key. It allowed them to work in an area of science that they love, and they were able to retire early and travel the world. "We are fortunate we have enough to give back and still enjoy ourselves," they say. And when they slow down, they may consider volunteering at the Science Center.