"SCIENCE IS KEY TO TAKING CARE OF OUR PLANET"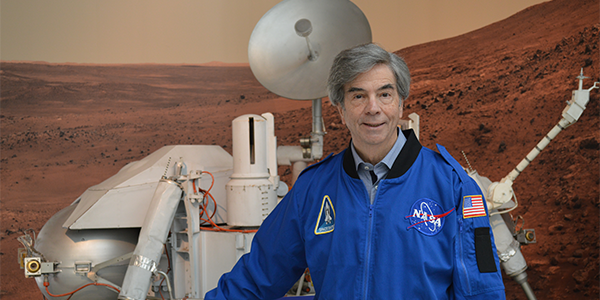 Carl Jacobs was introduced to the California Science Center by his father, an aerospace engineer who was a volunteer at the Science Center for many years. After his father's passing, Carl wanted to honor his legacy and made a gift to the Science Center in his father's name.
After a term on the Board of Trustees and continued annual support, Carl is still involved at the Science Center 13 years later. "I made my decision almost 20 years ago, I want to leave the world a better place than I found it," he says. He is motivated by the importance of the California Science Center's mission – the accessibility of science learning for everyone.
Carl believes education is key to supporting our culture and science is key to taking care of our planet. "Private support is extremely important for public institutions. I'd rather see an exhibit built that will impact the millions of visitors that pass through the Science Center every year than have the newest expensive toy."
In addition to the Science Center programs he supports with annual gifts, Carl chose to create a charitable remainder annuity trust that guarantees him fixed payments for life and ensures the Science Center will benefit from his support far into the future.
"It was ingrained in me by my Dad, leave the world a better place," Carl says. "To the extent we can afford it, we should do it!"