"ENSURE THE FUTURE OF THE ORGANIZATION THAT HAS MEANT SOMETHING IN YOUR LIFE"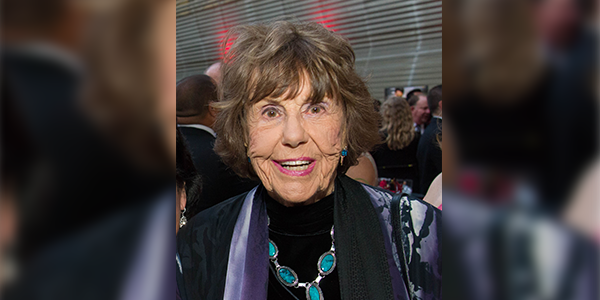 Betty Anderson has always worked to give back and help others. She and her husband Roy volunteered with many organizations over the years and she still does. "But", she says, "the staff at the California Science Center are practically like family. I know them and trust them to be good stewards of our investment in the California Science Center's future. Relationships are important and confidence in the staff makes all the difference."
Through her husband's work in the aerospace industry, Betty was involved with Space Shuttle Endeavour long before it flew its first mission. She says it is fun to watch how excited the hundreds of schoolchildren get when they see Endeavour at the Science Center. "Watch the kids", she says, "you are seeing the future!" She loves the interactive exhibits which engage children and involve them in science learning. Hearing the sound of hundreds of kids enjoying themselves as they learn is what she enjoys most at the Science Center.
Betty and Roy created a planned gift to ensure their support for the California Science Center Foundation continues and helps ensure the organization's future. Their legacy will help support the California Science Center's continued success.