"EDUCATING KIDS ABOUT SCIENCE MAKES THE WORLD A BETTER PLACE"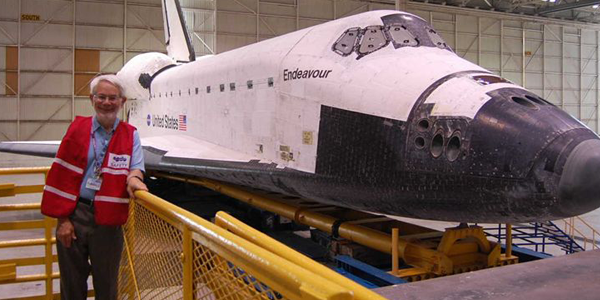 Peter Landecker knows better than most how important inspiring teachers are for young students. His parents were both teachers, his father taught high school physics and his mother was a music teacher. Peter's love of science and music started early and continued throughout his life. He became an astrophysicist and through his studies and work he was able to travel the world, eventually settling in Los Angeles.
Peter became acquainted with the California Science Center through his love of museums and continuing education, and his relationship with the Science Center spans almost two decades - he has been a visitor, a volunteer, and a donor. He loves the interactive exhibits at the Science Center and the opportunity to attend unique events as a member of the Legacy for Science Learning Society. He believes the Science Center shares his values and therefore he supports our mission of inspiring science learning in everyone. "Educating kids in the wonders of science will make the world a better place," Peter says. "Not everyone has the opportunity to experience incredible science teachers, and the Science Center is a wonderful example of educating and inspiring children in science."
Peter's parents taught him that you do not spend money on yourself but on the greater good. He still honors his mother's philanthropic priorities while also supporting his own interests. His bequest to the Science Center will provide annual support for our educational exhibits and programs well into the future. Peter feels good that through his philanthropy he is continuing his parents' legacy, as well as creating one of his own.